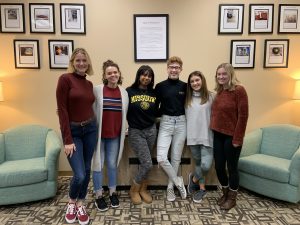 The RSVP Peer Educators are a group of students passionate about ending intimate partner violence, sexual violence, and stalking on our campus. They accomplish this through peer education by delivering presentations and facilitation to classes, student organizations, and chapters. These Educators go through two semesters of training: the first semester is entirely on education around violence, trauma, identity politics, and rape culture, and the second semester is focused on practicing presentation and facilitation skills.
Interested in Joining?
Applications are open up on October 1 and close on November 1. Following application approval, applicants will set up an interview where they will meet with RSVP Center staff and the RSVP Peer Educator Student Coordinators. All applicants will be informed of their acceptance prior to winter break.