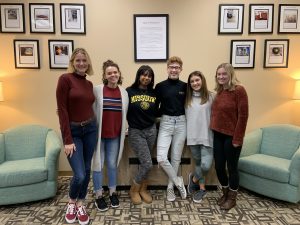 The RSVP Peer Educators are a group of students passionate about ending intimate partner violence, sexual violence, and stalking on our campus. They accomplish this through peer education by delivering presentations and facilitation to classes, student organizations, and chapters. These Educators go through two semesters of training: the first semester is entirely on education around violence, trauma, identity politics, and rape culture, and the second semester is focused on practicing presentation and facilitation skills. 
Interested in Joining?
Applications are open up on October 1 and close on November 1. Following application approval, applicants will set up an interview where they will meet with RSVP Center staff and the RSVP Peer Educator Student Coordinators. All applicants will be informed of their acceptance prior to winter break.
Meet our Coordinator!
Our RSVP Peer Educator Student Coordinators are the two students from the previous year's Educator cohort. They are selected based upon merit, dedication, and interpersonal skills. They will guide the team for the upcoming academic year through leading trainings, facilitating outreach and presentation requests, and supporting the student volunteer program. Our coordinators for the 2021-2022 school year are: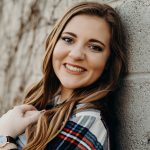 Kendra Mehl
Kendra Mehl (she/her) is a senior from the Kansas City, MO area studying Psychology. Her primary interests in violence prevention lie in the neuroscience of trauma and identity politics in rape culture. Kendra joined the Educators program because she wanted to spread awareness of how this violence can happen to anyone regardless of identity.